A Portable Shelter
A Portable Shelter
Limited edition hardback sold out! Paperback out now from Vintage.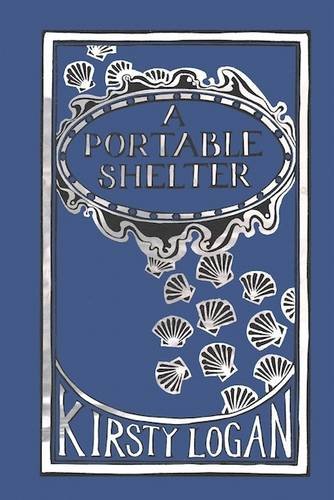 "In their tiny, sea-beaten cottage on the north coast of Scotland, Liska and Ruth await the birth of their first child. Each passes the time by telling the baby stories, trying to pass on the lessons they've learned: tales of circuses and stargazing, selkie fishermen and domestic werewolves, child-eating witches and broken-toothed dragons. But they must keep their storytelling a secret, as they've agreed to only ever tell the plain truth. Ruth tells her stories when Liska is at work, to a background of shrieking seabirds; Liska tells hers when Ruth is asleep, with the lighthouse sweeping its steady beam through the window. As their tales build and grow along with their child, Liska and Ruth realise that the truth lives in their stories, and they cannot hide from one another."
A Portable Shelter is a collection of linked stories about loss, identity and the purpose of stories, inspired by Scottish folktales.
Read 'The Elephant Dance' at Ambit. 
"Logan marries urban environment and everyday life with fairy tales and magic. These elements are sometimes presented in stark contrast to each other, and sometimes they blend together to create an uncanny feeling that the line between what is true and what is made up is more blurry than it may appear. The tangible reality of activities like fishing and leading tourist exhibitions are directly juxtaposed by myths, like selkies and werewolves. Two partners become estranged in a dialogical sequence presented alongside the idea of a changeling. A woman is looking for her lost children and hopes to find a gingerbread house, to soothe the story that is spinning in her head. A Portable Shelter is not just a storybook. It is a subtle examination of why and how we tell stories to ourselves and others, stories that reveal and disguise our truths. It is a book to read all at once, on a train, or slowly, chapter by chapter, out loud. (All the way through the book I had the feeling like the words were pushing themselves into my mouth, begging to be spoken out loud; Logan's language is exquisite." – Christina Neuwirth
"Kirsty's writing is unbelievably beautiful. Her words paint these gorgeous, sweeping pictures of a sky full of stars, palaces made of beach debris, wolves running through the woods, big circus tents, and lovely cottages on a Scottish beach. Rating: 9 – practically perfect." – Caught Red Handed
"From circuses and escape, to witches, dragons and werewolves, it's far from the fantastical feast it seems, with each rooted in reality: the disillusionment of falling out of love, the overwhelming feeling of loving too much and needing more, the struggle to provide for children in tough times, being the middle child, grief, death and how it lingers. It's just a very, very good book. And the illustrations are really nice too. [★★★★★]" – Wonderland Avenue
Order A Portable Shelter here, or from your local bookshop.
The limited edition hardback of A Portable Shelter has now sold out. The paperback is published by Vintage.