Books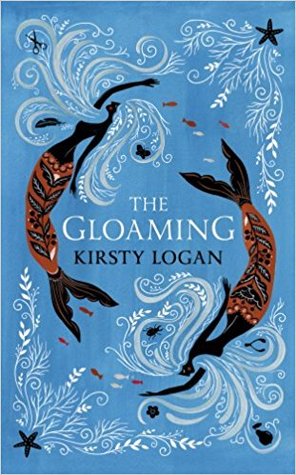 The Gloaming
'The best lives leave a mark.' A bewitching tale of first love, shattering grief, and the dangerous magic that draws us home.
Mara's island is one of stories and magic, but every story ends in the same way. She will finish her days on the cliff, turned to stone and gazing out at the horizon like all the islanders before her.
Mara's parents – a boxer and a ballerina – chose this enchanted place as a refuge from the turbulence of their previous lives; they wanted to bring up their children somewhere special and safe. But the island and the sea don't care what people want, and when they claim a price from her family, Mara's world unravels.
It takes the arrival of Pearl, mysterious and irresistible, to light a spark in Mara again, and allow her to consider a different story for herself.
The Gloaming is a gorgeous tale of love and grief, and the gap between fairy tales and real life.
Here is an article about the Scots words I used in The Gloaming – including swither, shoogle and wheesht.
Listen here to a podcast of my editor Liz Foley at Harvill Secker and I discussing the editing process for The Gloaming.
---
Buy
or from your local bookshop.
---
Reviews
"An outlandish coming-of-age story, Kirsty Logan's second novel blurs the line between sea and land as elegantly as it blends real life and mermaid tales. Her bitter narrative is dotted with many pearls of wisdom, oracular yet charming, and a romantic Weltanschauung that permeates even the most tragic events, like a salty patina that builds up on treasure from the sea." – Marianna Giusti, Financial Times
"There are some themes developing in Kirsty Logan's work: fairy tales, the sea, and pure magic. In The Gloaming, her second novel in a catalogue that also includes two short story collections, a contemporary fairy story ebbs and flows across many maritime references, focusing on the water that gives life and takes it away. The magic comes in the form of Logan's bewitching prose – a partly mythical setting, unique description, poetic language and a thrilling voyage." – Jennifer Horan, The Fountain
"Kirsty Logan is very talented and in tune with current literary fashion…what's impressive is that she embeds fantasy themes or devices comfortably in what is a satisfying and well observed, felt and imagined realistic framework. Selkies and other creatures of fairy-tales are offered us side by side with a bored girl pulling pints in the island pub or the proprietor of the only shop poring over the island's newsletter.It's a difficult marriage to make, a fine balancing act; Kirsty Logan brings it off." – Alan Massie, The Scotsman