Blog
Thievery: Scissors, Paper, Stone

9th Jan 2017 in Thievery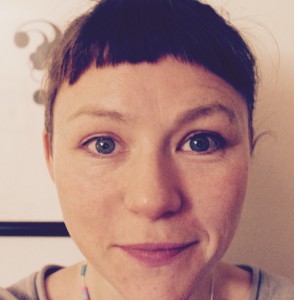 This month I'm doing a mentoring special to celebrate all the talented and diverse writers I've been lucky enough to work with through WoMentoring. Today we have Emma Zetterstrom.
The Story:
Annie watched her glove rollercoaster over the dunes and cursed as it disappeared into the bruised sea. From thirty feet up the wind had snatched it, and she had no chance of catching it. She'd taken it off to make the final, fiddly repairs and already her fingers were white as bone. The office had reassured her the gale would not return to land before nightfall, but from the top of the telegraph pole Annie could see the sea heaping up and spindrift forming at the peaks of the crests. They were under pressure to restore the line before another weekend passed. Trying to spot the glove she noticed a man by the waters-edge, leaning into the wind. Another daft storm-chaser, she thought.
Her first day on the job had been at the height of a scorching summer and she'd gone home with the sticky spill of creosote on her fingers and a skitter in her heart. She called it reverse altitude sickness because with each step up the pain faded. Three winters on the islands and that feeling still sustained her.
The Inspiration:
I am a perpetual non-finisher.
Mostly I have written songs, and with songs, in the worst case, i.e. when you're in the recording studio and the engineer is adjusting the microphone to the right height for you to sing the final (still as yet unwritten) verse, you can panic and just repeat the chorus and pretend that was how it was meant to be all along. Unfinished lyrics can be tucked away into an epic musical ending to a song. Sometimes you get away with it.
Song lyrics, for me, were often snapshots. I could hear something on the radio, eavesdrop half a conversation, see a moment in someone's life as I passed them on the bus and freeze it. I had notebooks full of characters from the underground, snippets and images and daisy-chains of grand words I'd tripped over. But nobody ever did anything. And when I read other people's stories people swam and slept and drank coffee and punched each other and held hands and got tattoos and ate toast.
A series of snapshots can tell a story, but this was my first attempt to write a story that was not abstract images or a sequence of stills but had people doing things and moving around and saying things. And which I made myself finish.
It did grow from a tiny seed on the radio. I'd been in the car on the way to my parents' house from Glasgow, heading south towards Ayrshire. There is a little section of the motorway which rises up among the fields and you can glimpse the sea, sometimes Arran, sometimes Ailsa Craig, but usually just a sliver of glinting blue-grey water. I caught sight of it as a geologist on the radio talked about shorelines. He was guiding the presenter around the coast. The chalky sand he was sprinkling between his fingers was broken down from rock, which in turn was built up from the fossils of single-cell organisms, gastropods, which had lived millions of years ago. The fossils, under pressure from layers of mud, sand and sea, merged into limestone. The gastropods, despite their tiny insignificance and having been alive such a long time ago, could together create these impressive and massive rock formations. I liked the idea that small is beautiful and collectively very powerful and that it is a reminder of the traces we leave everywhere, however insignificant we feel.
I arrived at my parents' house and wrote the story straight away. And finished it.
—
'Scissors, Paper, Stone' can be read in full at Emma's website.