Blog
July Reads

2nd Aug 2015 in Books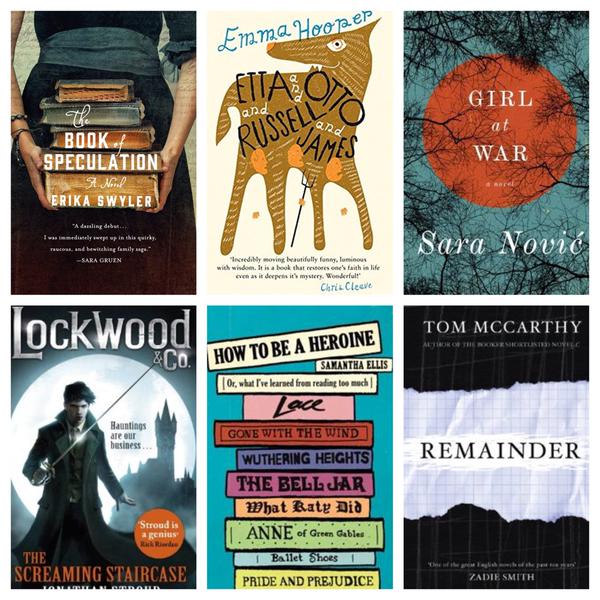 I've been reading some truly wonderful books this summer. July was spent with circus mermaids, ghost-hunters, war orphans, millionaire madmen, and all the books of our childhoods. These were my favourites:
How to be a Heroine, Samantha Ellis – For anyone who grew up in books. I'm reading with Samantha at Wilderness festival next week, and I can't wait to meet her.
Etta and Otto and Russell and James, Emma Hooper – Beautiful, magical, sad and uplifting. Also, Emma is one of the coolest people I've ever met (we just did an event together at West Cork Literary Festival).
 Remainder, Tom McCarthy – You know those books that make you see the world differently while you're reading them? This is one of those.
Girl At War, Sara Novic – A harrowing story, beautifully told.
Lockwood & Co: The Screaming Staircase, Jonathan Stroud – Excellent fun. Lovely prose, an engrossing story, and subtle world-building. Can't wait to read the next one.
The Book of Speculation, Erika Swyler – Circuses, mermaids and gorgeously vivid descriptions. If you're looking for something to read after The Gracekeepers, this is it.
What were your favourite reads in July?