Blog
Birthday Wishes

13th Mar 2012 in Personal
Today I turn 28. Happy birthday to me! I wouldn't expect you to get me a present, but if you happen to have a couple of quid kicking about then I'd love for you to send it to one of these fine places: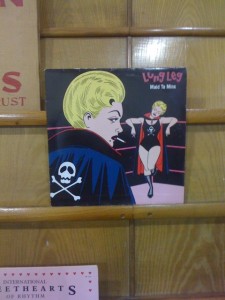 The Glasgow Women's Library – Oh, how I love the Women's Library. It's the only resource of its kind in Scotland, with a brilliant lending library and a treasure trove of historical and contemporary artifacts and archive materials that celebrate the lives, histories and achievements of women. My personal favourites are the 1950s Vogues and the luchadoras record sleeves.
Radiolab – My all-time favourite podcast, full of fascinating nerdy things that even a science-dunce like me can understand.
Duotrope – A fantastic resource for writers, with thousands of listings, contents and submission stats. And it's all free! They work hard and deserve our support.
Lambda Literary – For LGBT readers, writers, publishers, editors, librarians, booksellers and the entire LGBT literary community. I love their newsletter, and I always find something new I want to read on the site.
Or if you like, ignore them and make a donation to your favourite charity or organisation. I promise it will make you feel good!